Defenda Transport & Logistics For Express Same Day Birmingham Courier Services, Light Haulage & Heavy Goods Transport Services.
Defenda Transport & Logistics are a transport company that offer a fast response Birmingham Courier service and also provide a full range of HGV transport solutions nationwide or internationally where required. Whether you are sending single or multiple pallets or need an 'Express Birmingham Same Day Courier Service' for an urgent Parcel, Pallet or Document – we can offer a high quality low cost delivery solution. Call us to discuss how as a Birmingham Courier & Road Transport Company we can help with all of your Local & National  Courier, Transport & Parcel Delivery needs on 0121 2704938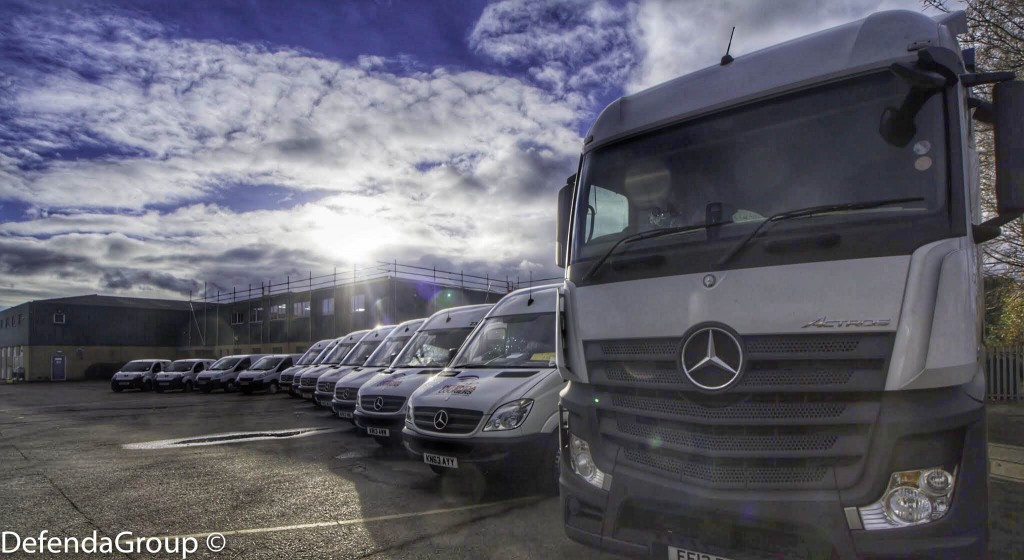 In addition to same day delivery of parcels or pallets, Defenda Couriers Birmingham can also offer an extremely Low Cost Pallet Delivery Service by putting your items into a Pallet or Parcel Network on an Overnight or Two Day Service. This Cheap Pallet Delivery Service is an economical alternative where delivery times are less urgent.
Motorcycle Courier Service
Though limited, our Birmingham Motorcycle Courier option may suit certain smaller packages.
Birmingham Courier, Midlands Courier & Light Haulage Services
Birmingham Couriers such as Defenda Transport & Logistics Ltd are perfectly placed at the centre of the UK Motorway Network to provide fast access same day courier services to the whole of the United Kingdom for companies located in Birmingham and all other parts of the West Midlands.
We provide a wide range of cost effective transport & storage solutions to companies in Birmingham, Coventry and throughout the Midlands of England and the rest of the UK.
Whether you are sending Parcels, Pallets or Loose Loads we can provide a range of options and prices to suit your particular delivery needs. All of our vehicles are fully tracked & an electronic proof-of-delivery is obtained upon delivery of your goods. This is automatically sent to our Fleet Management Software & instantaneously forwarded to the you (the sender), giving you peace of mind that any time sensitive shipments are safely with the recipient.
With Same-Day delivery in a dedicated vehicle or as Groupage with other customer's goods you can provide a fast supply service to your customers wherever they are in Mainland UK.
For goods where an economical shipping price is more important than the speed of delivery you can elect to send pallets through our Pallet Network with the choice of a 'Next Day' or an 'Economy' two to three working day service.
Birmingham Express Parcels, Pallet Distribution & Larger Loads
Express Parcel Delivery for important documents or other smaller packages can be extremely quick in a small vehicle from our own large fleet. Even larger items including multiple pallet deliveries can be performed quickly in our Extra Long Wheelbase Sprinters, Lutons or Low Loaders, many of which have Tail Lifts for those companies without access to Fork Trucks at the collection or delivery point.
Low Cost Next Day Parcel Delivery For Birmingham Businesses
With access to a range of Parcel Networks, we can offer incredibly low prices on next working day parcel delivery for substantial parcels weighing up to 30kg which costs as little as £4.70 + Vat. Highly competitive rates for longer parcels up to 1.5m long are also available at extremely low rates. For customers with EXTRA LONG ITEMS up to 2.5 metres, we can ship them on an economical 48hr service or next day if absolutely necessary. Even longer items can be carried where needed, so if you would like information please get in touch.
MIDLANDS EXPRESS COURIERS & LIGHT HAULAGE (for freight & heavy goods please call for our HGV rates & availability)
Whether you are looking at the cheapest way to send out same-day or next day parcels, or need same day delivery on pallets or non-palletised products to a customer in the Midlands or any other part of the United Kingdom – we can provide you with an instant quote at unbelievably low rates.
STORAGE & SHIPPING FACILITIES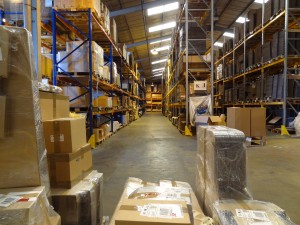 With 50,000 sq ft of warehouse facilities – we are well positioned to store and distribute your goods to all areas of the UK, Europe and other destinations Worldwide when needed. Long term storage and distribution can be a useful service for companies without adequate storage of their own.
We have a large fleet of vehicles to suit whatever goods you